Do you have an old, rusty car taking up valuable space in your garage or driveway? Don't let it sit there and collect dust. Instead, turn your old car into quick cash with professional scrap car removal services. Not only will you free up space, but you'll also get paid for your unwanted vehicle. In this article, we'll explore the process of scrap car removal, the advantages it offers, and the top providers in the industry. So, let's get started on your journey to converting that old clunker into some extra cash!
What are Professional Scrap Car Removal Services?
Whether your car has reached the end of its life or you simply want to get rid of it for a newer model, professional scrap car removal services offer a convenient and profitable solution. These services are designed to take your old vehicle off your hands and recycle it responsibly. Here are a few processes of how this works.
1. Researching Scrap Car Removal Services
Before you scrap car removal, it's essential to do your research. Look for reputable companies in your area that specialize in scrapping old cars. Check their online reviews, ratings, and customer testimonials to ensure you're dealing with a trustworthy service provider.
2. Requesting a Quote
Once you've shortlisted a few scrap car removal companies, reach out to them and request a quote for your vehicle. Most companies offer free quotes based on the make, model, year, and condition of your car. Compare the offers you receive to get the best deal for your old car.
3. Scheduling the Removal
After accepting an offer, the next step is to schedule the removal of your car. Professional scrap car removal services typically provide towing facilities, so you won't have to worry about delivering the vehicle to their location. They'll pick it up from your doorstep or any location of your choice.
4. Vehicle Inspection
Once the tow truck arrives, the team will conduct a quick inspection of your car to verify its condition. Don't worry if your vehicle is not in good shape; these companies buy cars in all conditions, including non-running and accident-damaged ones.
5. Getting Paid
After the inspection, the scrap car removal company will hand you the agreed-upon amount in cash or through electronic payment methods. You'll get paid on the spot, turning your old car into quick cash without any delays.
6. Eco-Friendly Recycling
Now that your old car is in the hands of professionals, they'll transport it to their recycling facility. Here, the car will be dismantled, and all the reusable parts will be salvaged. The remaining scrap metal will be recycled and repurposed, contributing to a more sustainable environment.
Advantages of Opting for Car Scrap Car Removal Services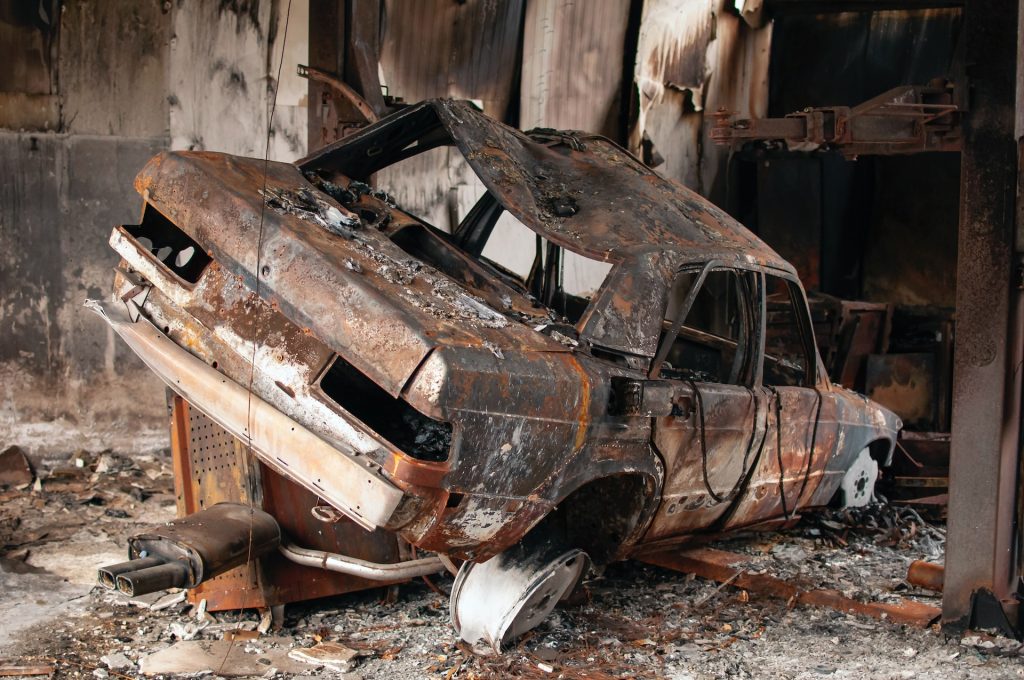 Choosing professional scrap car removal services over other methods of selling your old car comes with several benefits.
1. Convenience
Scrap car removal services offer unparalleled convenience. You don't have to worry about listing your car for sale, dealing with potential buyers, or negotiating prices. The process is straightforward, and you can get rid of your car quickly.
2. Fast and Efficient
With scrap car removal, you can turn your old car into quick cash within a day. Once you've accepted the quote, the company will schedule the removal at your convenience, and the transaction will be completed on the same day.
3. Eco-Friendly Disposal
One of the key advantages of scrap car removal services is the environmentally friendly disposal of your vehicle. These companies adhere to strict recycling practices, ensuring that hazardous materials are disposed of properly, reducing the overall environmental impact.
4. No Additional Expenses
Unlike selling your car privately, scrap car removal services don't require you to spend money on advertising, repairs, or other expenses to make your vehicle marketable. You sell the car as-is, and the company handles the rest.
5. Extra Cash in Your Pocket
Perhaps the most enticing advantage of all is that you get paid for your old car. Instead of letting it depreciate in value, you can turn it into quick cash that you can use for other purposes or invest in a new vehicle.
Conclusion
When it's time to part ways with your old car, don't let it become a burden. Turn your old car into quick cash with professional scrap car removal services. The process is simple, convenient, and environmentally friendly. By choosing to recycle your old vehicle, you contribute to a greener planet while also putting in some extra money.