The legal sector is highly dependent on the level of communication with clients. The success pattern suffers a massive stroke when you cannot provide the best security options on your legal platform. This is what has been happening in recent years, especially if we have a look at the current legal reports published online. Lawyers cannot handle security options in the best possible way, leading to increasing threats to sensitive legal information. Another critical point is the need for IT professionals to manage the legal system.
Cybersecurity plays a vital role in the legal sector, especially when discussing client satisfaction and effective data management. The legal industry lacks effective cyber security measures, causing the primary concern. Additionally, cybercriminals are necessary interlinking devices on the internet, making it easier to access legal information as and when required. It becomes a crisis when you have the suspect but lose crucial evidence to prove his crime. Legal firms must take better data security measures to produce the best results.
Who Is Targeting The Legal Sector?
Legal firms take up a lot of sensitive information from their clients to prove the other person's fault and win the legal battle. However, this directly impacts the legal business sector because people are trying to threaten data security options now and then. The question remains- who is to blame? Several factors decide the nature of crime and the identity of the criminal. Here are some of the significant instances occurring in the legal sector regarding data infringement:
People primarily accused of the crime can readily choose phishing and other methods to steal data. They become the prime suspects whenever there is sensitive information in your system against them. It is one of the most common reasons why legal information gets mishandled.
Data theft can also occur from competitive law firms that want to target and put you down. It is essential to understand their real motives for stealing sensitive information. In most cases, they try to tamper with evidence to ensure you do not win the legal battle. As a result, your client loses confidence in you, directly affecting your success patterns.
Often your clients can also steal important information from your system that they have only provided. In most cases, they want to change certain information that affects their reputation somehow. They have to give details of the same in court. That is why they try to change or remove the information so that you cannot access it any further. It becomes a complex situation where you cannot understand the actual cause.
Types Of Security Threats In The Legal Enterprises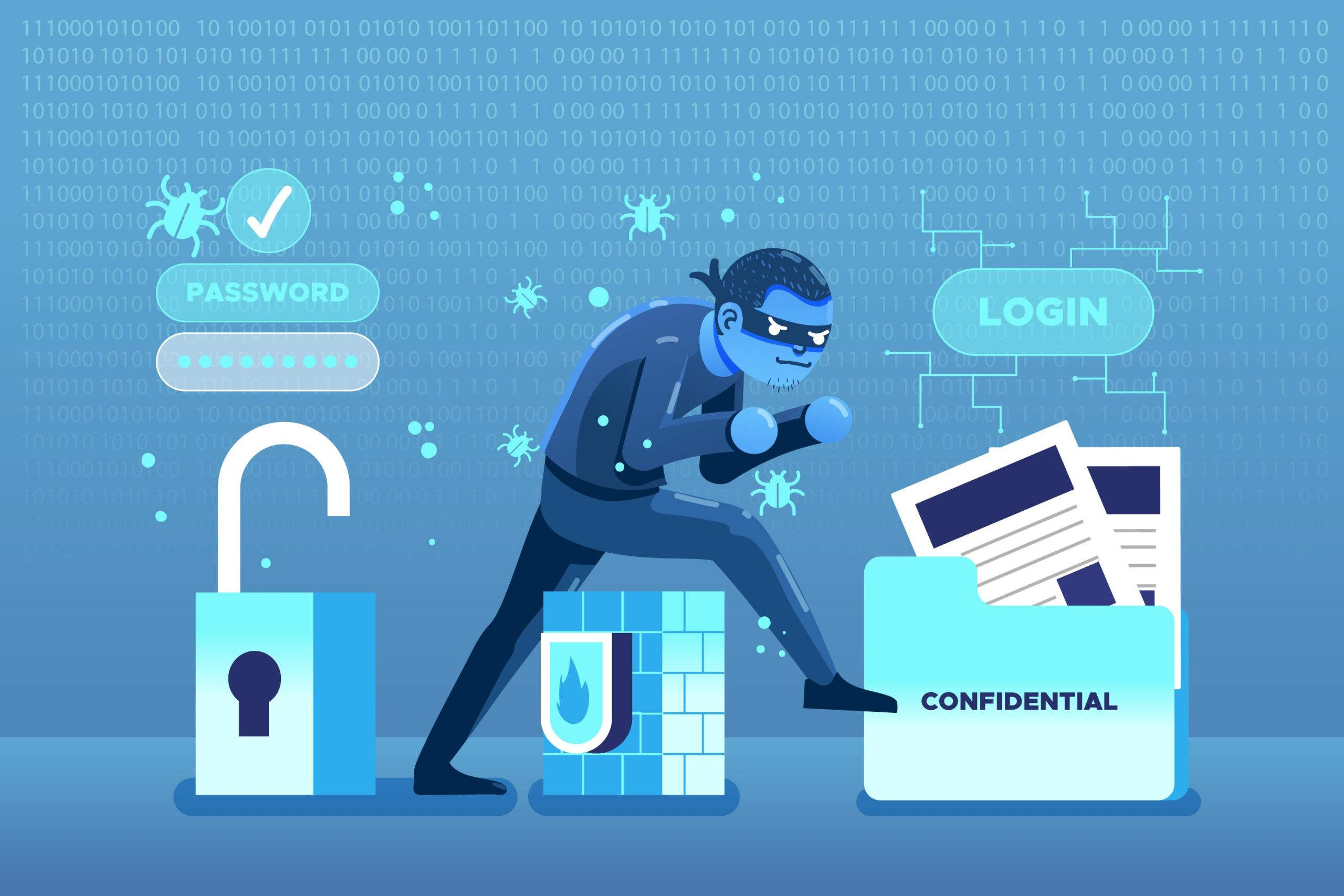 It is not enough to understand who is causing a threat to the legal system. You also need to know how your data remains unprotected and how easily third-party applications can access it. Legal enterprises need help to develop their business online because of certain security factors. Here are various types of security threats that legal firms of facing regularly.
Data Breach
A data breach is the most critical security threat in legal enterprises. You will suddenly discover that important information has been deleted from your device by methods of hacking and cybercrime. Most of it happens when you share critical information across various platforms.
Hacking
It becomes readily available to hackers if you store your data on the cloud. Not only that, but you also need to check whether your cloud storage is authentic. Sometimes, your staff may unknowingly leak important information by clicking on an unsafe link or application.
Data Stealing by Insiders
Sometimes, your internal team can be responsible for a data breach. Financial reasons may lead to a leak of sensitive information by your internal team. In this case, it becomes difficult to keep track of things because of the disguising situation it creates.
Third-Party Apps
Another source of a data breach is access to third-party applications. While communicating with clients, it becomes difficult to understand the nature of authentic links and websites. Most of the time, hackers try to create fake profiles and make you believe in sources. After that, it becomes easy to steal sensitive information.
What The Legal Sector Can Do To Avoid Security Threats
Once you understand the real reason for the constant leak of sensitive information from your business, it is essential to find practical solutions. First, you require a standard cyber security solution to achieve the best possible results in developing your security measures. Here are some essential things to do as soon as you face data breach problems in your system:
Do not open emails and other messages from unknown sources.
Keep your system updated and ensure you are using the proper security measures.
Do not open unknown links and websites just because you want additional information.
Choose the best cyber security platform to protect your business data and manage legal cases.
It is better not to believe in messages that are too good to be true. Always cross-check before you share sensitive information in this case.
Urgency is what causes significant security threats. Make sure you only hastily share information with third-party platforms if you know whether they are genuine.
Conclusion
The main focus of legal services remains on the effective management and storage of data and sensitive information. Your clients will not be able to trust you once there is an instance of a data breach on your part. Therefore, making amends and ensuring that third-party applications cannot extract any other information is essential. Or else you will lose focus, and your firm will no longer be a trustworthy platform for clients. Make sure that you have the best cybersecurity solutions for your legal firm. It will help you do away with the problems and focus on profit maximization and client satisfaction.