It's no surprise that Shopify is one of the biggest e-commerce platforms that has made it easier to launch your own online store. Setting up your e-commerce store with an easy to use and an exceptional interface that has rich features requires minimal configuration. You can sell your products by implementing a Shopify homepage section, which will help you earn leads and profits. now we explain best Shopify Plugins to Optimize your eCommerce Store and Business.
The platform allows you to optimize your store for better visibility, enhanced features, and more conversions. Thanks to Shopify plugins that allow sellers to add custom features to improve the store's functionality and provide their customers with memorable user experience.
If you want to increase your online store performance, increase customer engagement, and drive more leads, here are a few Shopify plugins to optimize eCommerce store. Let's discover how these Shopify plugins can enhance your existing site.
Here are the Best Shopify Plugins to Optimize eCommerce Store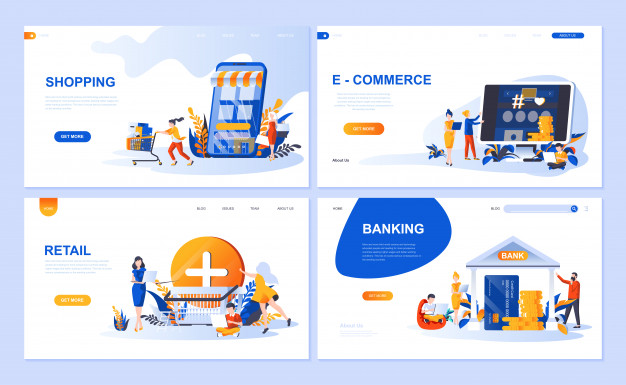 Wishlist Plus
Wishlist Plus is an interactive Shopify plugin that allows you to keep track of the products your customers are interested in. This awesome plugin allows your customers to bookmark their favorite products, and when they return to your store, they can go back to see their favorite products and make a purchase. Ecommerce businesses can use this plugin to come up with highly personalized marketing campaigns that persuade your customers to buy products from your site.
It is easy to integrate and can seamlessly optimize the look and feel of your e-commerce site. There is no need for your customers to log in to use Wishlist Plus, simply enable it for all shoppers. You can sync your shoppers' Wishlist across multiple devices and make their history available to any of their devices.
The intuitive dashboard allows you to check valuable insights and analytics to identify your most engaged customers and their favorite products. This feature helps marketers to improve digital marketing campaigns and attract more leads to their website.
Persistent Cart
Persistent Cart is an amazing Shopify plugin that is tailored to provide an incredible shopping experience to your customers by retaining their carts even after they leave the website. This plugin has the ability to link your customers' shopping carts to their accounts to prevent them from losing their shopping carts.
If your customers visit your website and abandon the shopping cart without making a purchase, and whenever they return, they will have the same products in their shopping cart. It prevents shoppers from getting frustrated and leaving your website and increases your chances of getting more sales by saving their favorite products in their carts.
Marketers can use this plugin to reduce the cart abandonment rate, which will eventually help them increase their sales and profits. Persistent Cart follows shoppers across different devices to provide a seamless shopping experience.
Smart SEO
No one can deny the true importance of SEO marketing, which is important for improving online visibility and attracting more visitors to your website. Smart SEO is a Shopify plugin that is intended to enhance the online presence of e-commerce websites.
This plugin has the ability to automatically generate meta tags and alt tags, which increase the search engine visibility of your store. With this tool, you can fix broken links, manage your sitemap, and provide structured data to search engines in JSON-LD format.
This format allows Google to know your store in detail so that it can get higher rankings in search engine page results. By installing this plugin, e-commerce marketers can generate tons of organic traffic to their website, which will ultimately help them earn more profits.
Kit
What's the point of having a visually appealing Shopify store and useful products, when no one knows about your store? With Kit, you can easily create brand awareness, promote your products, discounts, and attract your potential customers to drive more sales.
The kit allows you to run Facebook and Instagram ads by using an easy to use messenger interface. When it comes to running a marketing campaign for your e-commerce business, it is better to install Kit to strengthen your marketing efforts.
The kit can help you create personalized retargeting campaigns and show Facebook ads to those buyers who are interested in your products. Similarly, Kit lets you run Instagram ads and get in front of your potential buyers who are looking for your products.
Furthermore, Kit also lets you send personalized emails to your customers who help you create a strong relationship with your customers. So, install Kit to improve your marketing activities and drive more traffic and sales to your website.
Easy Contact Form
To increase the appearance of your eCommerce website, adding a responsive and visually appealing contact form is a great idea. An eCommerce web development company can help you come up with an awesome contact form that allows you to build strong relationships with your customers.
However, you can make the most of the Shopify plugin Easy Contact Form that allows site owners to add custom background images and fonts as per their site theme. It is super easy to embed this contact form to your online store, no need for a developer or a technical person. Simply follow the step by step guide of installing contact form and voila!
Loox
Social proof has now become the most powerful marketing tools that allow marketers to convince potential buyers to convert and become loyal customers. This is why many famous brands are harnessing the power of social proof and displaying customer reviews on their website to build trust and increase loyalty. Your e-commerce store can also make the most of this powerful marketing tool by installing a Shopify plugin Loox to your site.
Loox is a photo review plugin that allows you to display images and reviews of your happy customers to build strong trust. You can add these reviews to your product pages to encourage visitors to give your products a try. You can share these reviews on your social media channels and use them in your upcoming email marketing campaigns for more conversions. The app is easy to install and compatible with nearly all Shopify themes.
Sending automatic email reminders is one of the best features of Loox that makes it the preferred choice for e-commerce businesses. Loox can create email messages for those customers who forgot to leave a photo review. The app also allows you to send discount coupons to encourage those customers who leave a photo review. The tool also allows you to add a rating widget to your product pages so that your visitors can see if your product is performing well.
Concluding Thoughts
Here you go! These Shopify plugins to optimize your e-commerce store and business to attract more visitors and provide better customer experience to encourage sales and generate more revenue.