In the fiercely competitive eCommerce landscape of today, businesses need to plan for consistent growth and expansion. Without a clear growth strategy, any eCommerce business would find it difficult to stand out attract new customers and retain a competitive edge.
Strategies to expand an eCommerce business can be manifold. The key is to identify the unique selling propositions of your platform to attract new clients and encourage brand loyalty. It is also important to remember that the world of eCommerce is continually changing, with new trends, technologies, and consumer behavior shaping the landscape.
This calls for a great deal of flexibility and responsiveness on the part of businesses when strategically planning for their expansion. Here are five ways to expand your eCommerce business in today's tech-first world.
Best Ways To Grow Your eCommerce Business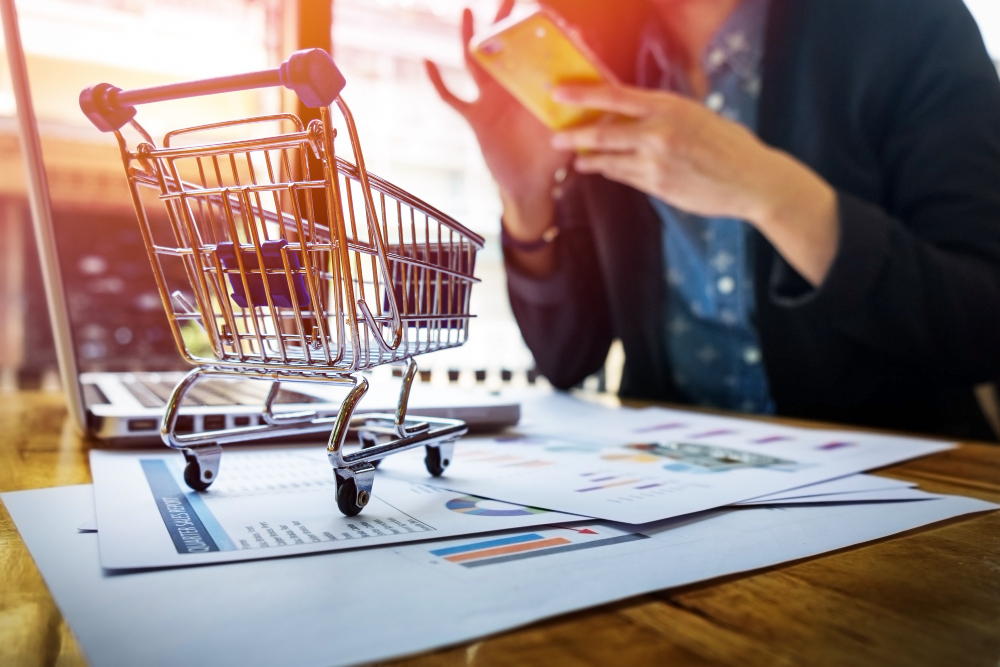 1. Diversify Product Range
By including more products in your product line or branching out into similar product categories, you can expand your eCommerce platform's scope and reach. Conduct market research to find market gaps and comprehend client preferences. Look for opportunities to diversify into related product categories or provide supplementary items that are in line with the requirements and preferences of your target market.
Discovering new product lines that complement your brand and your target market requires research into developing trends, market demands, and industry advances. Seek out opportunities to launch unique or specialized items with a lot of growth potential. Also, think about increasing the number of variations or options you offer for your current products. Offering several sizes, colors, materials, or customized alternatives is one way to do this. You can accommodate various customer tastes and raise your chances of drawing in a larger customer base by offering a wider range of options.
2. Expand into New Markets
Consider entering new geographic regions with your online store. Conduct in-depth market research to find potential markets with a need for your products or services. Take elements like demography, purchasing power, cultural quirks, rivalry, and legal restrictions into account. Consider the market's size, its potential for expansion, and how well your products and services meet the needs of the intended audience.
Next, modify your marketing plans, product lines, and user interface to fit the needs of the new market. To do this, you may have to make adjustments to your website, product descriptions, pricing, and customer support so that they reflect regional language, cultural norms, and preferences. Localization increases your chances of success by demonstrating your dedication to comprehending and addressing the needs of the new market.
3. Focus on Customer Experience
Throughout the entire customer journey, concentrate on offering a great customer experience. Make an investment in a user-friendly website, streamline the checkout process, and provide tailored recommendations based on client interests and behavior.
Implement effective customer service methods, such as live chat or chatbots, to quickly respond to consumer concerns. Higher customer satisfaction, recurring business, and favorable word-of-mouth recommendations can result from good customer experiences.
4. Leverage Influencer Marketing
Work together with influencers and internet personalities who are well-liked by the people who make up your target market. For your e-commerce firm, collaborating with influencers can help you reach new audiences, enhance brand awareness, and establish a reputation. Encourage influencers to provide interesting content, share product reviews or suggestions, and provide their followers with exclusive discounts. For your online business, influencer marketing can enhance sales, traffic, and lead generation.
5. Embrace Omnichannel and Mobile-First
It's essential to optimize your eCommerce business for mobile devices in the current digital environment. Make sure your website runs quickly, is responsive, and offers a seamless user experience on mobile devices. Integrate your online store with offline channels like brick-and-mortar stores or pop-up shops to further adopt omnichannel methods. Offer options like "click-and-collect," "in-store returns," or "online purchase with in-store pickup." Your ability to contact clients who prefer using different channels is increased by this integration, which produces a seamless purchasing experience.
Conclusion
Expanding your eCommerce business can present several prospects for growth and improved profitability. Through expansion, you can access new markets, draw in new clients, and diversify your sources of income. Besides creating possibilities for higher profits and sales, the expansion also paves the way for your company's scalability.
One tip when expanding your eCommerce business in a new market is to optimize your website and content for target regions. Perform keyword research to comprehend local search behavior and incorporate pertinent terms into the content of your website. You may choose to hire an eCommerce SEO agency to conduct in-depth research and implement the right strategies.